TEAMING: The Financial Services Secret to Sustainable Growths
How to Make it Work
During my research on independent Sales Teams inside Life Insurance and Wealth Management Firms, I reached out to Scott Trammell, Executive Vice President and Financial Advisor at Strategic Financial Partners (SFP) to weigh in. Scott's responsibilities at SFP include working with the independent sales teams (upon their request) and helping them navigate any challenges, opportunities or situations that come up and could benefit from an unbiased perspective.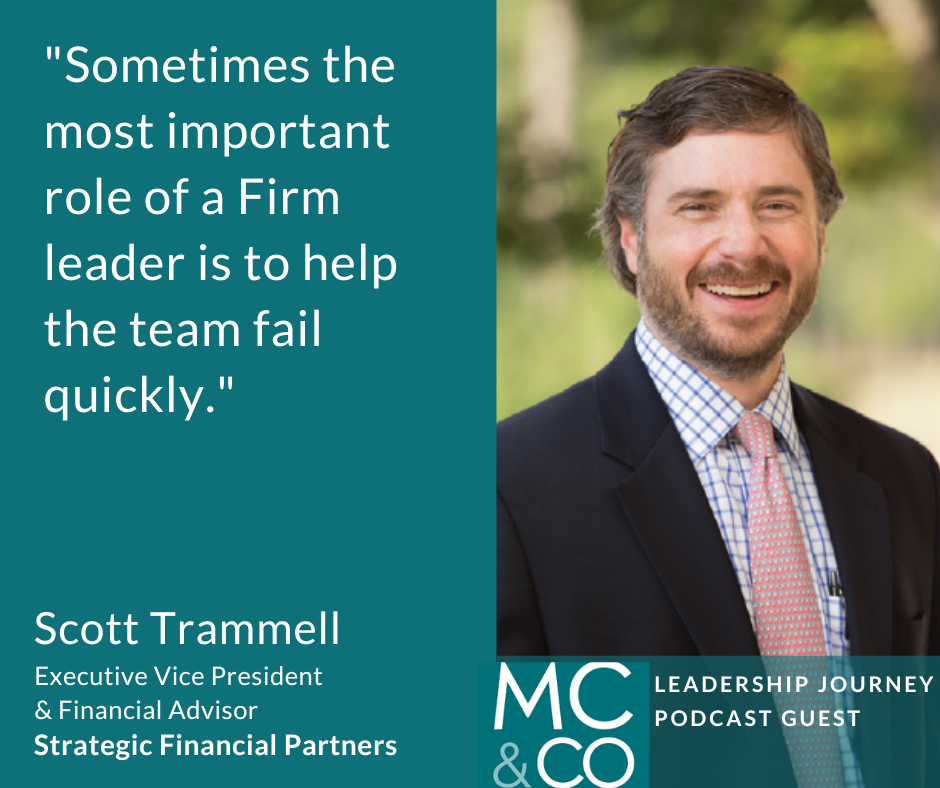 SFP's transition to embrace the Teams model came with its challenges, but the benefits continue to far outweigh any difficulties. Their shift to a stakeholder centered approach, allows them to address succession planning for the Team's senior advisors and sets the foundation for a higher level of service for the generations that will follow.
Scott admits that the idea of Teaming sounds rewarding and exciting, but involves a lot of commitment, communication, specific agreements with guidelines, and continual work from all parties. Which is why the majority of Firms who start independent sales teams, abandon them when they get messy.
It's important to note that not everyone will want to be part of a team. Some individuals may not value the benefits because of what they give up, or they might not be team players.
Here's how Strategic Financial Partners stays at the top of their game by embracing the traditional Life Insurance and Wealth Management model of Financial Advisors who are supported by a team of sales managers who help them create a thriving solo practice. While at the same time, expanding their independent Sales Teams through facilitating formal team partnerships between top performing advisors. This flexibility allows the Firm Leadership to curate the right fit, in alignment with each advisor's goals.
Below are three tips from Scott for leaders considering building and growing sales teams:
Chemistry
Team success depends on the compatibility of its members. Leadership should observe, coach, advise, and help the team learn from failures quickly.
Communication
Leaders in the firm should encourage and, at times, facilitate effective communication. Triangulating communication or playing favorites can harm team success.
Roles
Teams need more than one rainmaker to achieve a true multiplier effect. Once this is figured out, business flourishes.
Building an independent Sales Teams model requires patience, flexibility, and a commitment to selfless leadership. The leader's focus should be on working for the team and achieving sustainable, profitable growth for the firm and the teams.
Scott and the SFP Leadership Team has been working with McCauley & Co to build high-performance teams within the SFP organization over the past 16 years.
Given on where our industry is heading, it's become very clear that Teaming is the future of the financial services industry, and when done right, it leads to exponential long-term success. Start your journey to building a successful team by taking our confidential High Performing Teams Assessment. I'll send you strategic feedback, at no cost to you. The payoff is worth it!!
Are you ready to take your Firm to the next level?
Take our confidential, High Performing Teams Assessment HERE