Grit, Resilience & Allies: Lessons from Women Leaders in the C-Suite!
What can we learn from the trailblazing women who navigated their way to the highest levels in Global Corporate America?
In this podcast, Joann Lublin, Wall Street Journal Management News Editor and author of Earning It: Hard-Won Lessons from Trailblazing Women at the Top of the Business World, gives us insider information on her latest book. An award-winning journalist, Ms. Lublin shares a Pulitzer Prize for stories on corporate scandal and frequently appears at conferences to discuss leadership, executive pay and governance.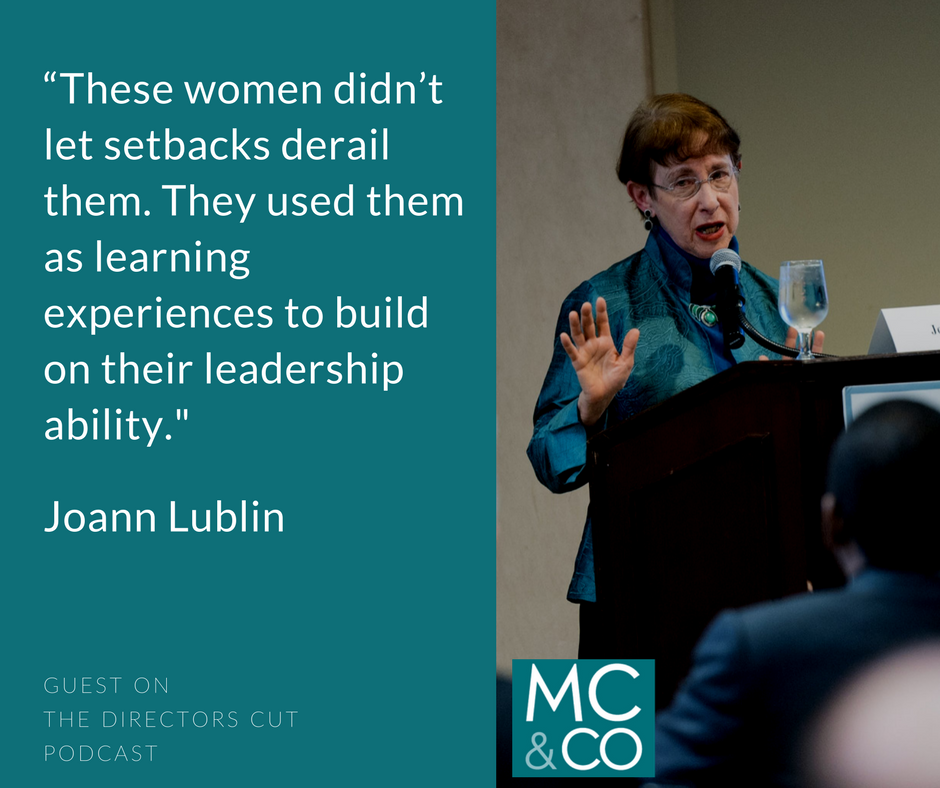 In Earning It!, Joann uses her journalistic expertise to get surprisingly specific details from women leaders who found ways to win in the face of adversity and achieve their goal of leading at the highest levels of large corporations. Resilience is key!
"These top leaders didn't let setbacks derail them. They used them as learning experiences to build on their leadership ability," says Joann.
You can't do it without Mentors, Sponsors or Champions! Does your organization have a formal program to identify high potentials and pair them with internal champions?
Ms. Lublin discusses and addresses the critical impact that mentors, sponsors, and champions had on the career success of leaders like Mary Barra (CEO, General Motors), Denise Morrison (CEO and president, Campbell's Soup Company) and Clara Shih (CEO, Hearsay Social). She also explains the difference between these three and offers specific advice for getting influencers to say yes to being a champion for High Potentials in your organization.
Earning It is a must-read for anyone looking to understand and navigate the challenges of rising up the corporate ladder and those who want to champion, mentor or sponsor them!
Visit Amazon to get your copy of Earning It.  To find out more about Joann Lublin, go to www.joannlublin.com.
To learn about critical board member issues, challenges, and solutions like those brought up in Earning It or to attend our next meeting, go to www.directorsforum.com
The Corporate Directors Forum mission is to help create better directors –who make better boards –which make better companies.
To listen to more podcasts like this, please visit McCauleyandCo.com/our-podcast.