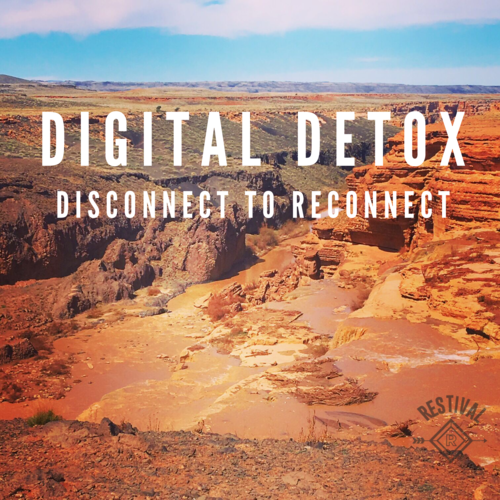 It's time to say goodbye to the overused maxim "I'll sleep when I'm dead". Scientific Research and the most productive people on earth, continually reveal the path to true success, is to take care of your head, body & heart. And, that's where Caroline Jones founder of Restival, recently named a top 2017 Eco-Luxe Retreat by the Wall Street Journal, comes in!
After spending years doing high-end Corporate Event Planning for big brands, Caroline has created an off-the-grid experience that fuses the best of festivals and retreats with the creation of beautifully curated, intimate wellness travel experiences, with indigenous cultures.
Restival is a one of a kind, transformational retreat in nature, offering you the rare opportunity to reconnect with yourself, be yourself, create your tribe and truly connect with nature in eco-luxe comfort aka Glamping. Glampers are required to leave phones and all other technology at home. Instead of checking emails, they pass the time meeting and talking with each other, eating delicious meals, and indulging in top-notch spa treatments for mind and body.
The result? Total reset. "People return back to their real lives and have a gratitude-attack", says Jones. Everything looks shinier, it's like their nervous system has been reconfigured. Their awareness has been heightened; they have a certain sparkle in their eyes and their lives transform for the better. It's remarkable what a little strategically planned self-care can do! What's your plan for self-care as a competitive advantage?
You can follow Restival on Instagram @restival.global, and visit their website restivalglobal.com to see photos and stories from the 2017 retreat, and to find out when and where the next Restival is going down.